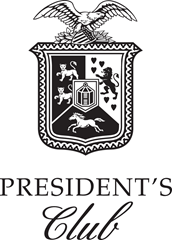 PKIG Receives Award for Exceptional Customer Commitment and Service
Agency selected for The Hanover's President's Club
PKIG, formerly known as Phil Klein Insurance Group, recently was selected as a participant of The Hanover Insurance Group's President's Club, an elite group of independent insurance agencies from across the country.
The Hanover's President's Club agencies are recognized for delivering outstanding value to their customers through their insurance expertise and responsive service.
The Hanover partners with a select group of 2,100 independent agents nationwide and only 5% are recognized with this distinction. PKIG was one of the select few independent agencies. This is the 2nd consecutive year PKIG has been selected as a participant of The Hanover's President Club.
"We are proud to partner with the talented team at PKIG." said Richard W. Lavey, president, Hanover Agency Markets. "Their deep insurance expertise makes them valued and trusted advisers to their clients, delivering a superior customer service experience."
The agency will be formally recognized for its selection as a participant of the company's President's Club during a national business conference later this year.
"We love our customers and our carriers. Being recognized like this from a top company lie Citizens Hanover is truly an honor" said Phil Klein, CEOat PKIG.