About PKIG | Phil Klein Insurance Group
The Phil Klein Insurance Group is a rapidly growing independent insurance agency located in West Bloomfield. PKIG first opened as a captive State Farm Agency but decided to become an
independent agency in order to better serve the needs of our clients by partnering with over 90 of the nation's top insurance carriers. We do not work for one insurance company – We Work for You!
Our goal is to provide our clients with high-quality and competitive insurance options that are tailored to their needs. We will take the time to understand your personal and business goals in order to provide you with the most effective and appropriate coverage. At PKIG, it's our job to make sure we provide our clients with the best coverage the market has to offer. Our mission is to help keep you prepared for potential risks, make sure you understand your coverages before you have to use them and to recover from the unexpected.
At PKIG, we understand client service is of paramount importance to you. Whether you need to make a policy change, have a question about billing, or need to report a claim, our highly-trained client service team will handle your request professionally and quickly. It is our goal to provide you with the prompt, efficient and exceptional service that you would expect and deserve. We are a business dedicated to the satisfaction of our clients.
Be sure to visit our Preferred Partners Page where we'd like to introduce you to our family of local businesses and trusted professionals. Many links will have discounts on products and services for our clients. Remember, at the Phil Klein Insurance Group –We Do the Insurance Thinking For You!
About Philip Klein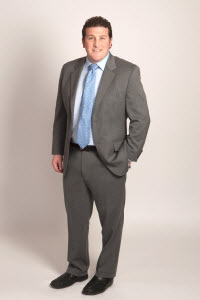 Philip, a native of Long Island, New York, moved to the area in 1995 to attend The University of Michigan where he earned a Bachelor of Science in 1999 and lettered in Wrestling. After graduating, Phil settled in the West Bloomfield area.
Philip got his start in the business world working in the mortgage industry. Phil's innate leadership ability and natural business-sense earned him the position of Executive Vice President of John Adams Mortgage at the age of twenty-six. John Adams Mortgage is the largest Real Estate affiliated mortgage company in the State of Michigan and he was responsible for the management of forty locations in the state and $600 million in yearly volume.
Philip always felt as though his true calling was to own his own business and in 2006 he decided to do just that. At that point, Phil went to work for State Farm Insurance and in 2008 opened his agency and quickly became recognized in the insurance field. Philip soon realized that in order to better serve his clients, he needed to create an agency that would offer his clients more options and choices to meet their varying needs and in 2011 The Phil Klein Insurance Group was born. Philip's unique skill set of management, sales, and entrepreneurial spirit has allowed The Phil Klein Insurance Group over the last few years to be one of the fastest growing Insurance Agencies in Michigan.
In his spare time Philip is an avid golfer and most of all enjoys spending time with his three beautiful girls, his wife Shayna and daughters Brooke and Abby.